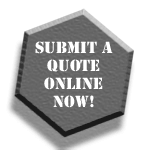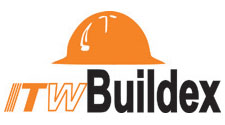 Teks® 3 Self-Drilling Fastener - MEDIUM DUTY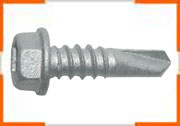 Ideal for attaching clips, duct straps, brick ties or accessories to steel framing.
Ideal for attaching wall panels to girt and medium gauge steel to steel framing.
Sharp convex drill point has precise cutting edges to improve drill performance with less effort.
Non-walking point provides fast material engagement.
Climaseal® finish provides excellent corrosion resistance and lower tapping torque.
Speciality HVAC fasteners have high head, serrations, and zinc plating.
Teks® 3
PART NO.
DESCRIPTION
HEAD STYLE
1398000
10-16 X 1/2"
PPH
1541000
10-16 X 5/8"
PPH
1224000
10-16 X 3/4"
PPH
1542000
10-16 X 3/4"
Phillips oval
1397000
10-16 X 1/2"
HWH
1127000
10-16 X 5/8"
HWH
1128000
10-16 X 3/4"
HWH
1129000
10-16 X 1"
HWH
1707200
10-16 X 3/4" HVAC*
HWH with Serrations
1821200
10-16 X 3/4" HVAC*
HWH with Serrations
1544000
10-16 X 1"
Phillips oval
1545000
10-16 X 1"
PPH
1130000
10-16 X 1-1/4"
HWH
1546000
10-16 X 1-1/4"
Phillips oval
1131000
10-16 X 1-1/2"
HWH
1550000
10-24 X 3/4"
HWH
1551000
10-24 X 1"
HWH
1134000
12-14 X 3/4"
HWH
1087000
12-14 X 3/4"
HWH
1136000
12-14 X 1"
HWH
1140000
12-14 X 2"
HWH
1553000
12-14 X 2-1/2"
HWH
1143000
12-14 X 3"
HWH
1146000
12-14 X 4"
HWH
1147000
1/4-14 X 3/4"
HWH
1149000
1/4-14 X 1"
HWH
1150000
1/4-14 X 1-1/4"
HWH
1713053
1/4-14 X 1-1/4"
HWH Shoulder
1152000
1/4-14 X 1-1/2"
HWH
1155000
1/4-14 X 2"
HWH
1554000
1/4-14 X 2-1/2"
HWH
1157000
1/4-14 X 3"
HWH
1304000
1/4-14 X 4"
HWH
1586000
1/4-14 X 3/4"
HWH (7/16 AF)
1587000
1/4-14 X 1"
HWH (7/16 AF)
*Electro-Zinc Finish