Bay Fasteners and Components Service
The difference between Bay Fasteners and Components and our competitors is the level of service that we provide. Our service begins before the sale. We ask critical questions to make sure that you are getting the exact product that you need for your usage. We make suggestions as to alternate products that are available as well as savings on bulk buys versus packaged. Doing business with Bay Fasteners and Components is an ongoing relationship with a company that is sincerely concerned with the success of your business and our ability to enhance that success.
Inventory Management Services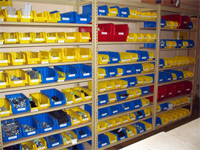 At Bay Fasteners and Components learning what our customers do and how they do it is key to a successful business relationship. We closely monitor our client's product usage and tailor our available inventory to make sure that they never have a work stoppage. We constantly monitor world markets and commodity pricing to know when and where to buy for the best value. This translates to a smooth flow of product from our company to yours and the best service in the industry.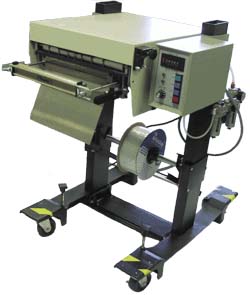 Automated Kit Packaging
Many of our manufacturing customers ship their product with some kind of kit used in assembly. In many cases these kits are imported from overseas in enormous quantities. Bay Fasteners and Components offers kitting services based on your company's unique needs. Our state of the art computer monitored packaging department assures quality and accuracy. We ship based on your need and our order to delivery times are substantially quicker than our overseas competitors. Please give us the opportunity to quote your packaging needs.
Build To Print Hardware
Sometimes the part that you need does not exist on the retail market. Bay
Fasteners and Components has forged a reputation of manufacturing the exact
part that our customers need. Our in house production and engineering team
can turn your drawing or print into a viable part quickly and efficiently. If you can
dream it, we can deliver it.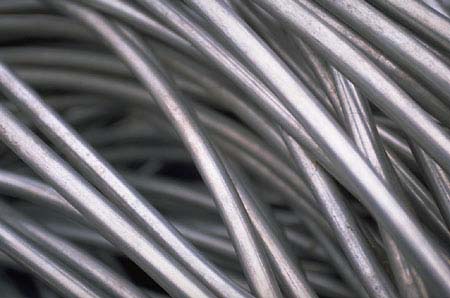 Wire Services
Bay Fasteners and Components provides custom wire services as well. If your product requires precut lengths of wire, crimping of terminals and connectors or harness assembly, please allow us to quote your needs.

Engineering Support
In the event of a puzzling problem or a situation where you need a recommendation for a part for your application, give us a call. Let us help your engineering staff and and we will work together to provide a resolution to your dilemma.